Mini album 3 QP "Love Actually" - freebie
Bonjour, je termine ce mini album commencé il y a bien longtemps avce un superbe kit d'Alice B "Love Actually"...
Bon scrap à tous et n'oubliez pas le petit commentaire qui fait toujours plaisir ou encore mieux ...un petit clic sur la pub ...j'y gagne des sous vraiment et cela ne vous coute rien!!!
Great scrapping and do not forget to leave comment which always pleases or even better a small click on the advertising I really win some fees and it cost anything!!!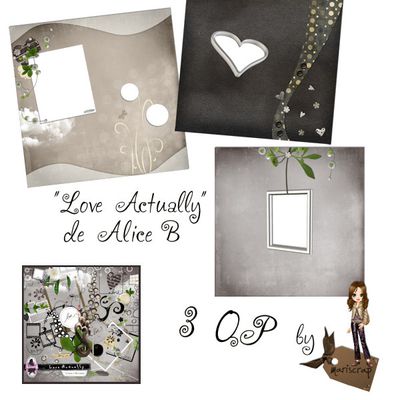 Retrouver son kit en boutique: